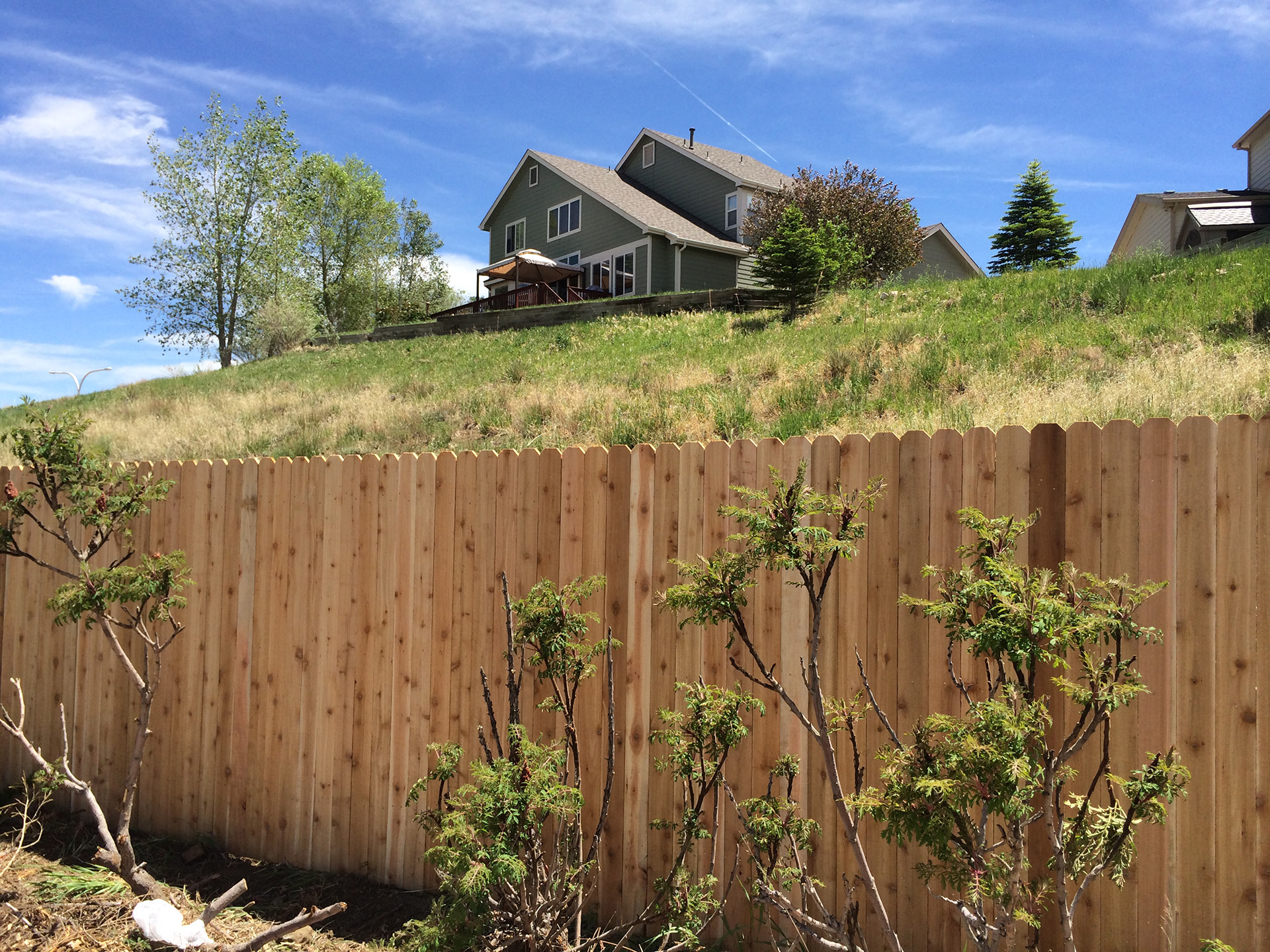 Cedar Fencing Description
Most commonly used for residential housing, cedar fencing is great for closing off your back yard to neighboring houses and keeping your dog or kids protected in the back yard.
Cedar privacy fencing comes in various shapes and sizes but is usually set with 4×4 cedar posts. Our most popular post type is the Master Halco's patented PostMaster steel post which provides your fence with great weather resistance and strong reinforcement without sacrificing the natural beauty of the wood.
CONTACT